Izključno črpanje mleka je način hranjenja otroka, pri katerem mati v celoti črpa svoje mleko in ga ponuja s stekleničko. V Sloveniji pristop ni preveč poznan in boste zanj le redko slišali.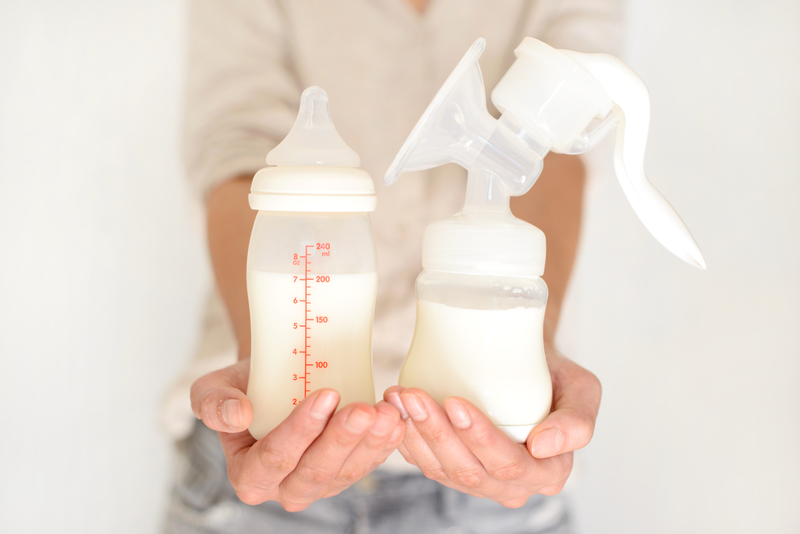 Značilnosti
Pri izključnem črpanju mleka mati s prsno črpalko črpa svoje mleko in z njim hrani otroka. O izključnem črpanju govorimo tudi v primeru, ko izčrpanega mleka ni dovolj in je hranjenje dopolnjeno z nadomestnim mlekom.
Izključno črpanje lahko poteka od rojstva, lahko nasledi pristavljanje ali predstavlja prehodno obdobje, v katerem se iščejo in odpravljajo vzroki za neučinkovito pristavljanje. Izključno črpanje mleka ne vodi v slepo ulico. To pomeni, da je povsem možen prehod na pristavljanje.
Izključno črpanje mleka lahko traja različno dolgo. Včasih le nekaj dni ali tednov, včasih nekaj mesecev. Niso redki primeri, ko matere izključno črpajo eno leto ali dlje.
Najpogostejši pripomoček za hranjenje je steklenička.
Splet okoliščin, izbira ali edina možnost?
Težavno pristavljanje ali slabo napredovanje sta še zmeraj najpogostejša vzroka za prehod na izključno črpanje.
Za številne nedonošenčke in bolne novorojenčke je izključno črpanje edini vir materinega mleka. Včasih zgolj začasno, v resnejših primerih pa trajno. V to kategorijo sodijo obrazne deformacije (shiza, mikro- ali retrognatija), genske bolezni, cerebralna paraliza …
Izključno črpanje mleka je povsem legitimna osebna izbira hranjenja od poroda naprej ali v primeru zgodnejše vrnitve na delo.
Osnovne potrebščine
Dvojna prsna črpalka z ustrezno velikima nastavkoma
Več stekleničk
Modrc za prostoročno črpanje